Formosa 3, an offshore wind development partnership between JERA Co. (JERA) and Corio Generation (Corio), announces that it is ready to bid for the Phase III of Taiwan's offshore wind zonal development, slated for the third quarter of this year. Located off the coast of Changhua in central-west Taiwan, Formosa 3 Offshore Wind Project consists of three project sites including Haiding I, Haiding II and Haiding III. It received Environmental Impact Assessment (EIA) approval as early as 2018, and the EIA- approved capacity is around 2.0GW. Since then, the Formosa 3 team has been committed to supporting Taiwan's net zero goal, energy transition and industry localization. With its long-standing wind farm knowledge, Formosa 3 and key supply chain partners are ensuring production capacity to achieve the goals and ambitions of the Industry Relations Policy (IRP) of this year's bid are well underway.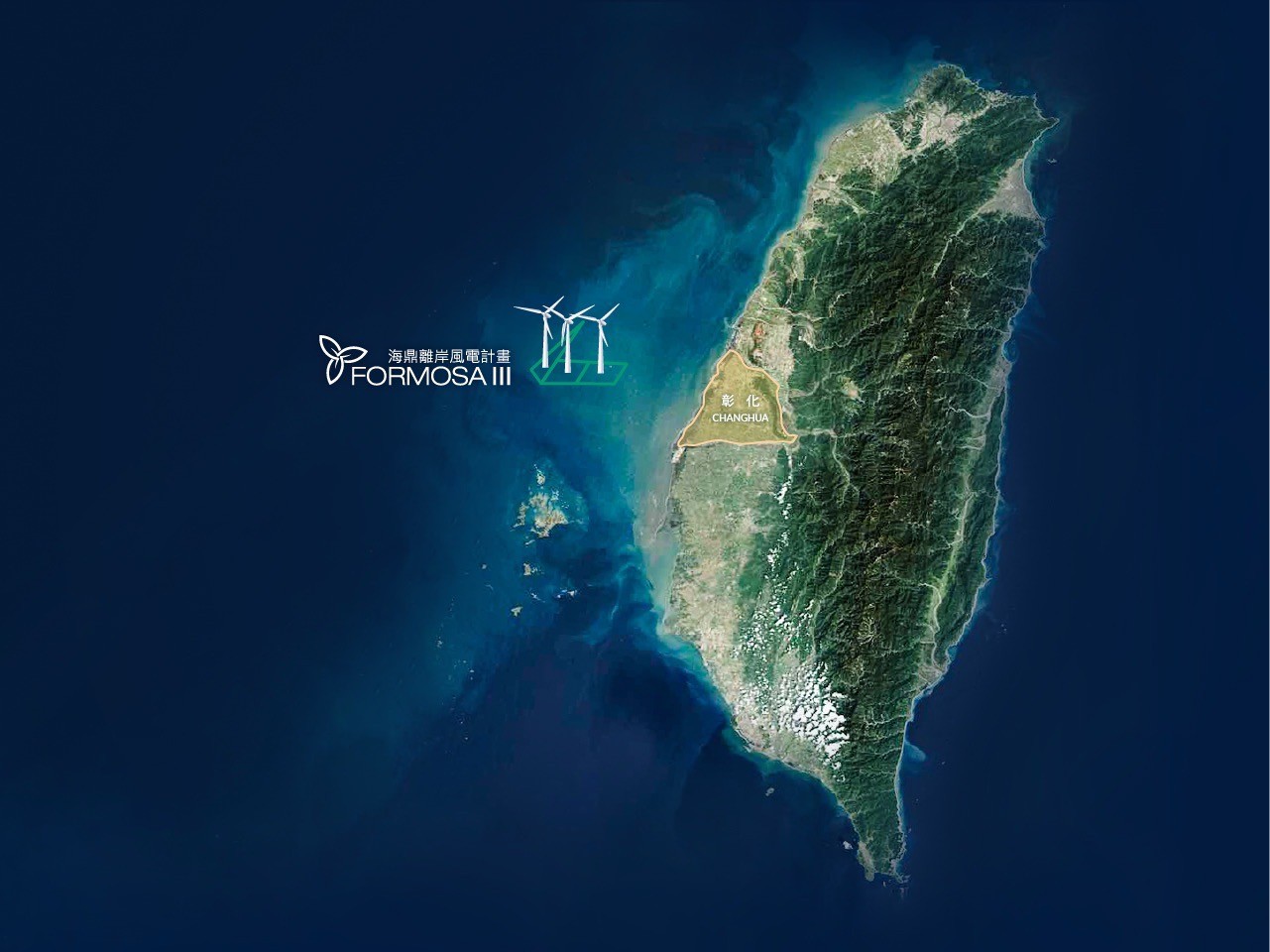 In addition to project development, Formosa 3 also nurtures local talent and supports academic researches. Formosa 3 provided oceanographic data off the coast of Changhua to National Taiwan Ocean University for the research project under Ministry of Science, and has also participated in the Grid Talent Alliance Scholarship by ITRI. Formosa 3 also created the first-ever offshore wind cultural tour which combined offshore wind education and local cultural heritage. Formosa 3 looks forward to working with all partners to realize green energy development in Taiwan through solid team strength.
JERA and Corio are two international companies with significant technical expertise in renewable energy development. JERA, Japan's foremost energy company in terms of power supply, has a global installed capacity totaling 80GW. It is also one of the first companies to respond to 2050 net zero goals set by the governments of Taiwan and Japan by developing a large-scale renewable energy business centering on offshore wind and a zero-emissions thermal power generation business. Corio is a portfolio company of Macquarie's Green Investment Group (GIG). It is a specialist offshore wind power business with one of the largest offshore wind development portfolios in the world, with a planned installed capacity of more than 20GW. This includes deployments in both mature and emerging markets. Combining industry-leading expertise with access to institutional investor capital, Corio has a long-term partnership approach to the projects it develops. Both companies have rich experience developing Taiwan's offshore wind industry, including working with joint venture partners on Formosa 1, Taiwan's first commercial-scale offshore wind farm.
"Similar to Japan, Taiwan is now going through energy transition, and we're very happy to be part of Taiwan's journey to develop offshore wind power from the very beginning. JERA has been participating in Taiwan Energy Industry for almost 20 years and has contributed to the stability of power supply here. We hope to take the Formosa 3 project forward based on our robust experience in Taiwan and provide further impetus for clean wind energy and green energy transition in Taiwan," said Koichi Tamura, Chairman and CEO of JERA Energy Taiwan.
Jeffrey Chen, Chairman of Corio Generation Taiwan, said "Corio is delighted to join forces with JERA to develop Formosa 3 to its fullest potential. We are working to build the next generation of renewable energy infrastructure for Taiwan, delivering clean, reliable and affordable electricity, as well as economic opportunities for communities and businesses. Our locally-based team have strong experience in project development and operations gained from our previous projects in Taiwan. We believe our strong local knowledge and capabilities, combined with our international experience, make Corio the ideal partner to support Taiwan's green energy transition."