EnBW Energie Baden-Württemberg AG (EnBW AG) is one of the largest energy supply companies in Germany and Europe. EnBW Group operates the entire value chain, from generation and trading, to renewable energies, grid operations and sales. EnBW is looking back at a history of over a century, a publicly owned company, with a workforce of over 22,000 employees.
In 2013, EnBW embarked on a radical reorganization, in response to the fundamental changes brought about by the German Energiewende. EnBW realigned the company under the motto: "Energy Transition. Safe. Hands on." Against the background of the phasing out of nuclear power and increasing decarbonization, EnBW is expanding renewable energies - primarily wind and hydropower - to make them one of the main pillars of EnBW's business. The first step in Offshore Wind was Baltic 1, in 2010, Germany's first commercial sized Offshore Wind Farm. Before the end of 2019, EnBW team also brought online two large Offshore Wind Farms in Germany, Hohe See and Albatros, the largest Offshore Wind Farm projects to date in Germany with a combined capacity of 610 MW.
In addition to its core market of Germany, EnBW is actively seeking opportunities to selectively add projects in currently developing and emerging growth markets around the world with ambitious expansion targets. EnBW has developed business units not only in Germany, but also in Northern Europe, France, Turkey, USA and Asia-Pacific. In Asia-Pacific, EnBW has the office in Taipei as the regional headquarter (EnBW AP) in Asia Pacific and fulfills its duty as a shareholder of Formosa III project.
For more information, visit www.enbw.com and www.enbw.com.tw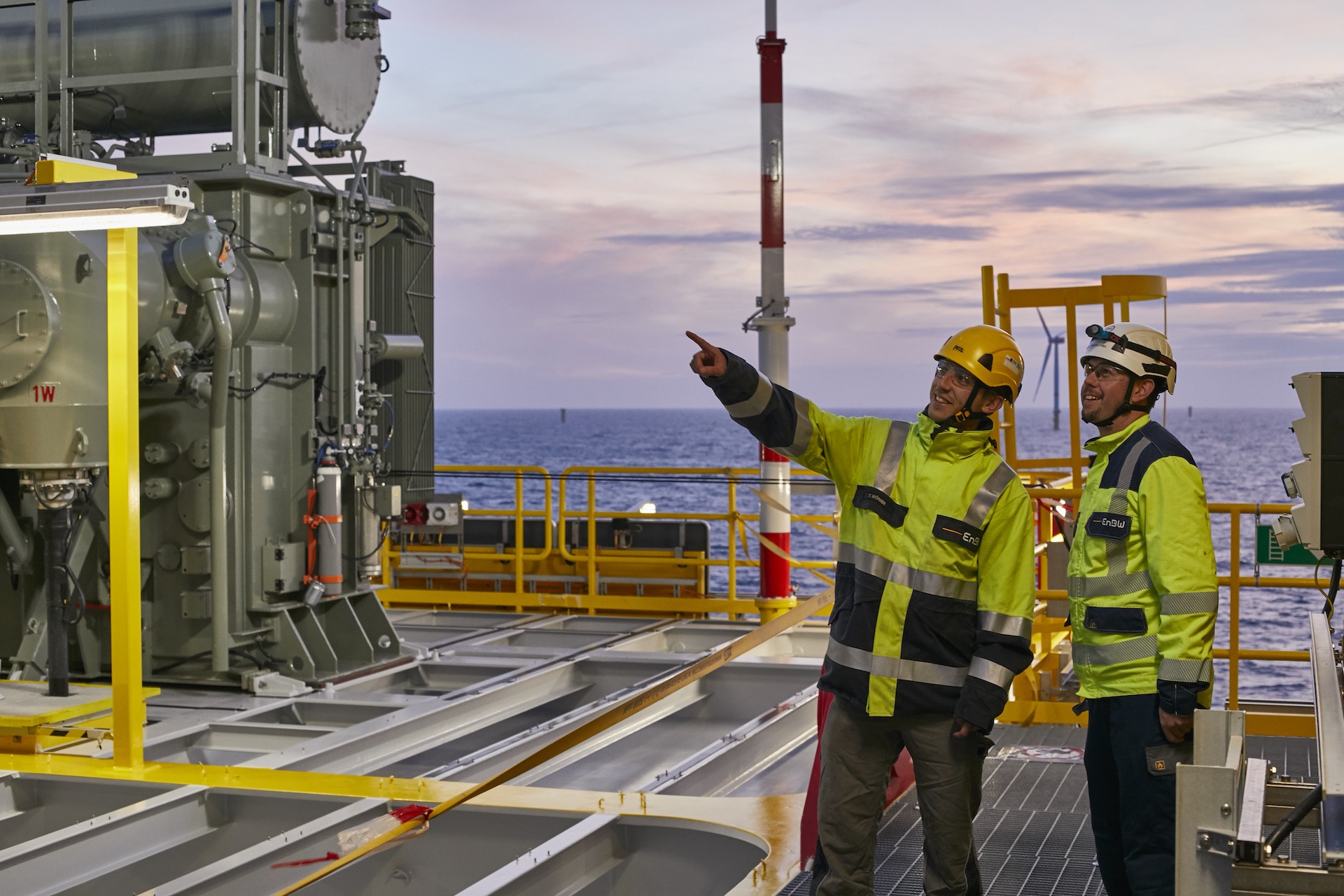 Our track records